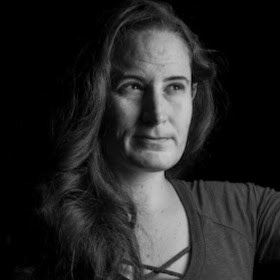 So you might've thought what the heck does your website banner have to do with anything?

To put a long story short, it's always been a visual representation of "my mind." Need I say more?

Who am I and what do I do?
My name is Danielle Deutsch and I'm an artist + efficient human movement writer who loves thinking outside the box of what's "normal" at work.
You can view my writings here, "Run Smarter, Not Harder" (and I'm super excited to share that it's become my first long term sustainable business that I love to show up to).
I earned my Bachelors of Fine Art Degree with an emphasis in photography from Arizona State University (2010) where I developed a deep joy for recording light and black and white photography. I love looking at light at a granular level and finding how I can carve it more intentionally in the frame.
If you're like me and one of the biggest challenges to a sustainable well-rounded health and fitness daily practice is physical or mental stiffness that constantly shows up until you deal with it properly and you aren't a fan of lifting weights all the time send me an email with the form on the right.

It's not that I'm against lifting weights but sometimes you have to have a base level of awareness if you're going to start in it smart.

Together we can overcome seemingly impossible hurdles

.
Training smarter is hard work, but the rewards are far greater than just training without awareness or intention

.
If you're here for the art, fill out the form at the right to get the first look to all original artwork before it goes public.
Thank you. Have a BEE-autiful day!
*Your privacy is a high priority here. Your contact information will never be sold or distributed to another.